360 VR Video Production & Virtual Tours
We create immersive 360 videos and virtual tours that transport your audience to any place you can think of and totally immerse them in a different environment. Nothing compares to a 360 video that shows everything in the scene everywhere, be it
your resort facilities, hotel rooms and destination experience

the world underwater: the corals on your house reef, the manta rays circling a cleaning station or a shipwreck in the blue
an educational short film experience with a message.
Whether it is for innovative storytelling, educational projects, destination promotion or brand experience, immersive 360 videos will differentiate you from your competitors and help truly connect with your audience. Utilizing 360 content on all platforms that accept it (e.g. Youtube, Facebook, Vimeo, VeerTV, Oculus) will almost assure more eyes on your posts.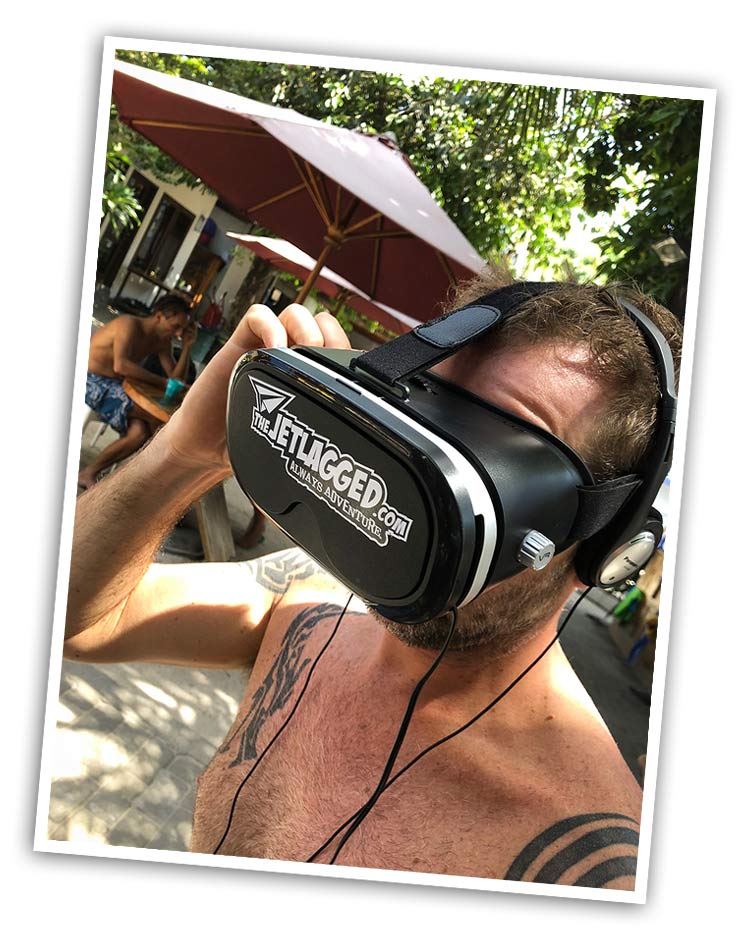 360 | Coral Reefs – Life Below The Surface
360 | Explore Bastianos Dive Resorts Sulawesi
Experience one of Indonesia's most popular diving destinations, Sulawesi. Bastianos has three diving resorts in the area, in Bunaken National Park, Lembeh Strait, which is famous for black sand diving and Bangka. But see for yourself!
Filmmakers The Jetlagged have teamed up with global alliance Plastic Pollution Coalition and Oscar-winning actor and narrator Tim Robbins to release "Sea Plastic," a beautiful and powerful virtual reality film illustrating the plastic pollution crisis.
360 | Diving on Manta Point Nusa Penida (Bali)
Experience one of Bali's most famous dive sites, Manta Point on Nusa Penida, and enjoy several encounters with the majestic Manta rays. Produced in cooperation with Ceningan Divers.
360 video content reaches your audience easily
The most immersive way to watch 360 content is with VR headsets, like for example Oculus Go. However, you don't necessarily need a headset to view the content and have a great experience. Youtube and Facebook are the most popular platforms that fully support 360 videos. The content can be viewed on a computer with click and drag or on mobile devices or tablets that use the sensors on the device to enable the viewer to look around.
Content can also be uploaded to special 360 VR platforms & apps such as Oculus or VeerTV. It can also become part of your website, so you can genuinely use the content wherever your audience is watching.
From straight forward 360 photography to full immersive 360 video production, both on land and underwater, we create 360 content to suit most budgets…